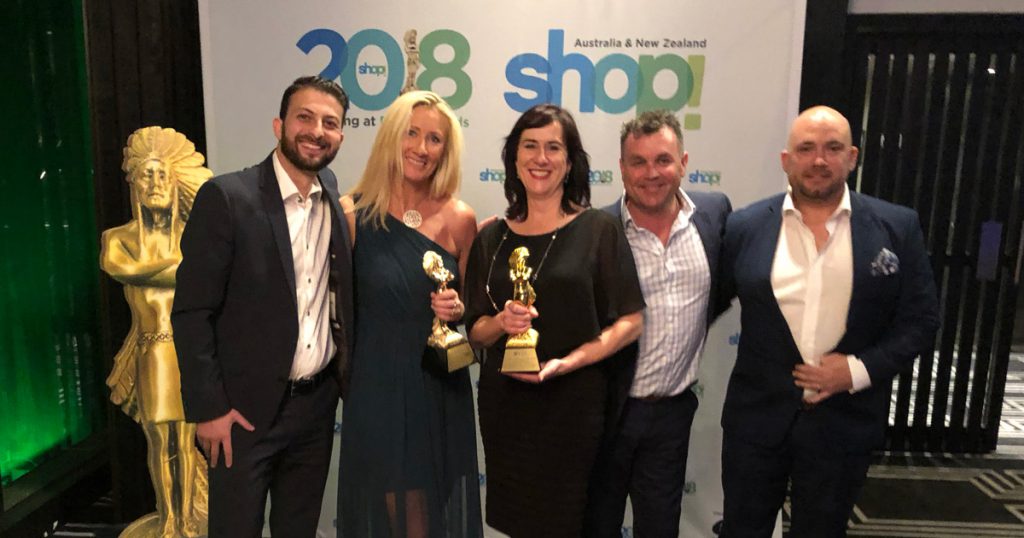 September 14th 2018 – At last night's 2018 Shop! Marketing at Retail Awards, Optus and Retail Safari were awarded the Gold prize "2018 Field Marketing Excellence Award".
The industry event is dedicated to celebrating and recognising the innovations of retail and shopper marketing across Australia. "We are incredibly proud to receive this industry award," Nabih Awad, Managing Director, Retail Safari. "It's recognition of the robust work we're doing in-field and recognition of our talented in-field Optus staff who are 100 per cent committed to delivering authentic retail conversations across the Australia's retail universe. It's also an honour to be in a strategic partnership with the Optus Pre-Paid team."
Awards were presented in several retail marketing categories. Optus was honoured among leading national field marketers for demonstrating excellence in innovation and implementation of a retail campaign that successfully influences and enhances the shoppers' journey.
Click here to see 2018 Shop! winners.