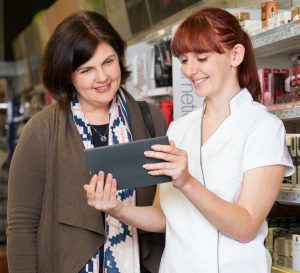 Retail World approached Lynne McKay, GM Retail Activation at Retail Safari to discuss the emerging key trends in the retail and sales industry for their Business Review – Sales & Distribution section.
Lynne touches on the disruptions and key challenges that retailers and brands are facing in today's sales environment while providing perspective and recommendations on how they can maintain relevancy with their consumers.
The challenges that our grocery clients are facing include:
The empowered and thrifty consumer
Australians want consultants not cashiers
Cluttered consumer journey
Private label growth
As Ms McKay noted, what's important with these challenges is that it should not be seen as a complete loss of sway with customers. On the contrary, as consumers make their purchase decisions it should be seen as an opportunity for greater engagement. The retailers who offer consumers more personal forms of connections on the way to the check-out will be successful ones in maintaining relevancy with customer in today's marketplace.
Read more at Getting the right mix