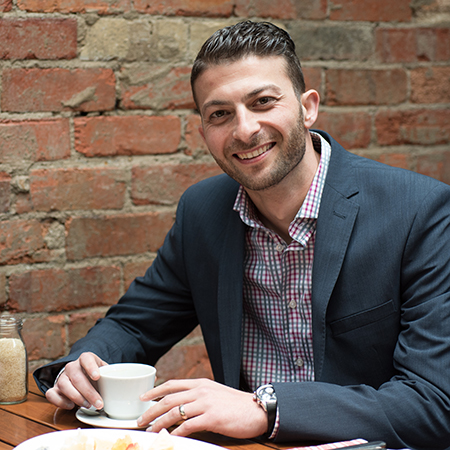 Sydney, Sept. 22, 2015 – retail marketing agency Retail Safari – part of CPM Australia – has secured one of the industry's leading retail marketing operators, announcing the appointment of Nabih (Nabs) Awad as group account director.
Effective immediately, Awad's appointment consolidates CPM's leadership team and its ongoing commitment in helping Australia's top organisations by generating sales, growing their brands and building lasting connections with their consumers. Leading initiatives of strategy, sales and merchandising operations, Awad's primary focus will be to strengthen the consumer electronics' portfolio direction for the agency going into 2016.
CPM's MD, Andrew Potter, says Awad's proven expertise and skills adds new depth to his existing executive team forming part of a larger plan to hire only best-in-class practitioners, and would continue to position CPM as one of Australia's leading outsourced sales and retail services agency.
Potter says: "Awad brings a distinctive skill set to CPM gained from over a decade of experience in merchandising, field operations, business development, retail sales and training. He fits the profile of the client service executive we want to attract adding specialist skills across both consumer electronics and sales and field marketing."
"With a proven track record and broad client experience, as well as having strong commercial acumen, an intimate knowledge of the consumer electronics channel and a high level of analytical understanding, Nabs is a great addition to CPM's capabilities adding a new dimension to an existing strong team."
Previously as director of field operations for Crossmark, Awad managed their national field operations and developed retail activation strategies for leading brands such as Universal Sony Pictures, Apple, Nokia Care, Telstra, Logitech, Big W and Woolworths.
Awad says that CPM's unique culture is one that drives successful commercial results and is looking forward to being part of the agency's future success.
"My significant retail expertise across in-field management, merchandising operations, and in-store execution sits well with CPM's existing client roster and I'm looking forward to being a key driver in helping clients in generating sales and strengthening their brands. I joined the agency because of the quality of their people, work, and knowledge sharing culture. From what I can see, their retail solutions are backed by insight-driven consumer strategies and global experience. I'm looking forward to being a part of a global team that offers a local solution," says Awad.