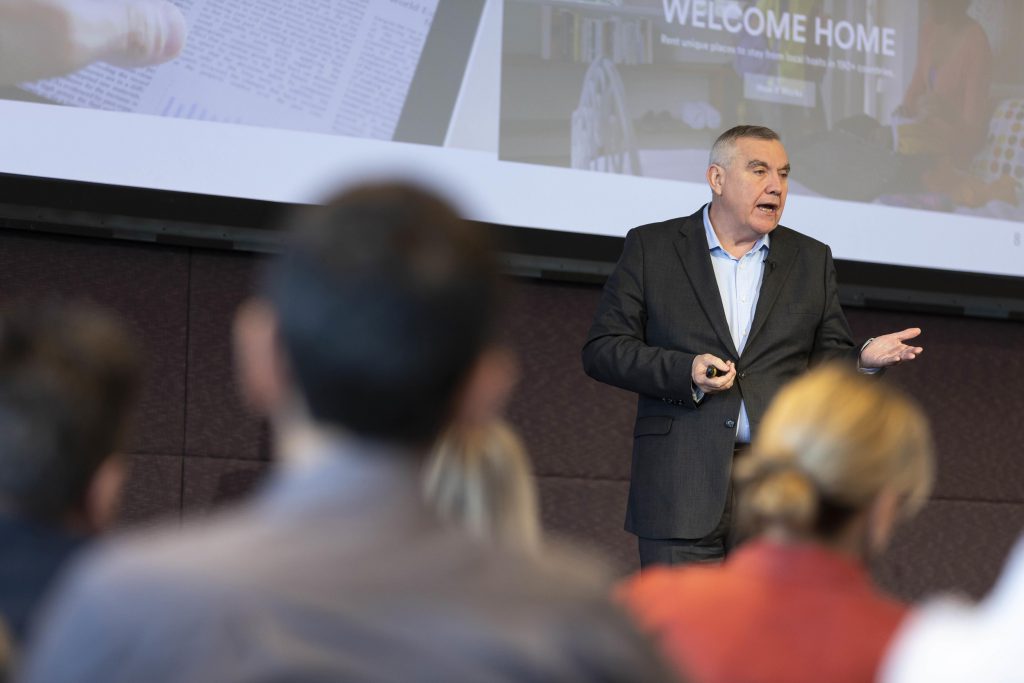 Customer experience is the new battleground for consumer-facing brands across Australia. Last week, in conjunction with Swinburne University's CXI Research Group, we held a breakfast seminar in Sydney & Melbourne on how brands can amplify their CX delivery.
Our retail experts – Associated Professor Sean Sands, Tara Ness and Bernie Brooks  – weighed in on Australia's CX state of play and shared their insights.

Associate Professor Sean Sands, CXI Co-Director, explored "What does best practice look like?" and shared highlights from this year's Shop.org conference in Las Vegas. Sean feels that in order for Australian retailers to succeed digital disruption, they should be perfecting three core areas: AI (artificial intelligence), voice and visual assets. As technology changes, retailers are faced with the challenge of an uncertain future. He feels strongly that tapping into these under-rated trends and assets are foolproof tactics and can ultimately engage customers.
Tara Ness, Director, Decision Design, discussed future proofing customer-oriented brands and delved into how we all can drive measurable improvements in CX, decision making and commercial outcomes. As a champion of the voice of the customer, Tara revealed that in order to drive change in the Australian retail universe, customer-orientated brands need to future proof their CX to drive change by improving their overall brand and service experience.
Bernie Brookes, Swinburne Adjunct Industry Fellow, reflected on the state of the retail industry in Australia & discussed what it means to compete on experience. He revealed that Australian retailers are behind when it comes theatre & fun. Bernie feels strongly that they need to do more to define themselves by offering more meaningful and memorable retail experiences while ensuring quality service to fulfil their customers' expectations. He also emphasised several key areas where he thinks retailers can strengthen such as customer segmentation, visual merchandising, plus speed to implement innovation & omnichannel.
Adding to the theatre & art of the seminar – Jessamy Gee, a graphic recorder from Think in Colour, joined in by capturing the presentations through the use of visual drawings. To see the key speakers' visual drawings, click here.