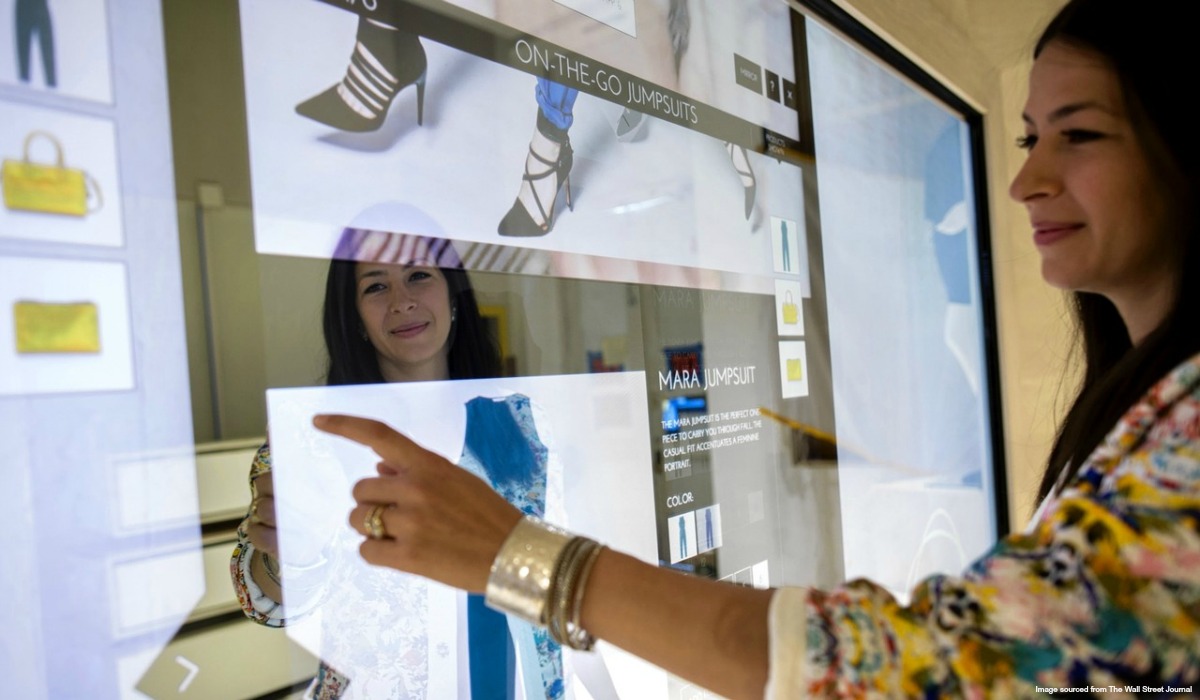 Retailers are discovering new ways to enrich their customer's experience. Retailing is no longer about the product. It's all about the emotional brand experience felt by the customer in-store – where engagement is at its strongest.
Experience Retailing is one of the 2105 retail trends that Deloitte has identified it as the retail store of the future. Experience retailing is shopping in an environment where the brand takes a life of its own. Add in some theatre-like experiences such as fashion shows or music festivals coupled with interactive displays and social media campaigns, and you've entered into the retail store of the future.
Forbes' Magazine published an article about the joint venture between Rebecca Minkoff and EBay. Rebecca Minkoff – an accessible luxury apparel and accessories retailer – united with EBay to inaugurate their 'connected store.' The SOHO flagship store showcased an interactive mirror which allowed customers to enjoy a collection of items curated by Minkoff herself. While customers were viewing the collection, they were offered champagne as well as an interactive tablet. The tablet enabled them to create a "try on" wish list.  Once their selections were ready in the fitting room, the customers received a notification.  The notifications included matching product recommendations that were available in-store.
Brands such as Minkoff, Apple and Starbucks work hard to design great experiences. They seek to find authentic sources of connection with their customers. Once found, they continually analyse their customers' needs and evolve with them. Customers will value originality and remain loyal as long as they needs continue to be met.
Read more at Global Powers of Retailing 2015 Embracing Innovation & Best of NRF 2015: Bringing the Theater Back into Retail